Trident PlanetSide 2 Division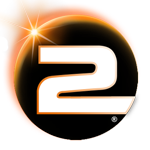 PlanetSide 2 is a free-to-play MMO first person shooter developed by Daybreak Game Company (DBG). Players fight across multiple continents as one of three warring empires (VS, TR or NC) in a battle to control the planet of Auraxis.
Trident operates an in-game outfit (clan) with the tag TRID. We run public platoons and mainly use in-game VoIP for communication as it is fairly robust. We also have a set of channels on Teamspeak dedicated to PlanetSide 2 and multiple forums for discussion of the game, posting of tutorials, organising events, etc.
The Trident PlanetSide 2 Division is managed on a day to day basis by Trident Council member Djupfryst, as well as by any other Councillors that happen to be online. The Council pays close attention to the PlanetSide 2 Division and makes any major decisions regarding its future.
Regular events:

Friday Night Operations: every Friday at 20.00 UTC
General Training: every Tuesday 19.00 UTC
For all other competitive or casual events, refer to the events overview.
Stats
Member Count
4824

(Note that in the case that this game does not provide an internal API then this number may be lower than it should)
Join Division
The Trident PlanetSide 2 Division is open to all, to join simply login to your Planetside 2 Vanu Sovereignty character on the Cobalt (EU) server, hit the P button to bring up the platoon list and join a TRID labelled platoon.
Then simply ask in chat or over voice for an invite to Trident. Once you have received and accepted an invite type your name into the box below, accept our regulations and click Join. You will then immediately gain access to our forums and Teamspeak server.