Welcome to Trident
We are a large gaming outfit catering to thousands of members who play games with us including Planetside 2, Battlefield, Warframe and Minecraft.
We are currently recruiting new members, if you are interested in joining us then please click Register in the top right corner and then once you have registered, visit the Game Divisions page to join us in one or more games. We welcome players from all walks of life regardless of your attitude, whether you're a casual weekend warrior or every day hardcore hero!
Trident is lead primary by the Trident Council, currently the four members of the Council are our leader, JudgeDeath; JackJack233; Ice247 and Djupfryst. We also have a dedicated Director team who assist the Council on a day-to-day basis. Take a look at the roster page if you want to learn more about who we are!
Latest Announcement:
[April Fools 2017] Trident becomes Dark Judges
Posted 01/04/17 by

TheCainer

(Senior Developer)
Discuss this announcement here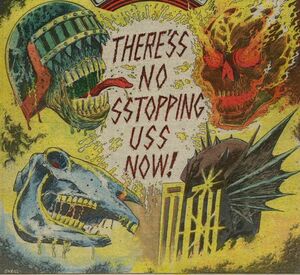 ​
APRIL FOOLS
This year for April fools, we decided to change our name to Dark Judges "in honor of our founder
@JudgeDeath
". This is in reference to the
Dark Judges villains
from the
Judge Dredd-comic books
.
For an overview of all changes, please refer to
this post
.
We are obviously not going to change our name...
Previous April Fools:
The original text is below.
----------------------------
In order to move the community forward as well as honor our founder
@JudgeDeath
, it has been decided to rename Trident to Dark Judges. We feel this name resembles more the direction we want to take.
We will also be making several changes to our policy:
JudgeDeath must be addressed at all times with "Dark Grand Judge JudgeDeath"
When talking to JudgeDeath, be humble and fearful.
Every member must swear allegiance to JudgeDeath on a yearly basis. Every current member has until tomorrow to do this. Please use this thread to do so if you wish to remain in Dark Judges.
Every new member must swear allegiance to JudgeDeath in order to be allowed among our ranks
Do not mention Judge Dredd or any of his fellow infidels unless they are spoken about with disgust and hatred.
Failure to comply will result in immediate banishment from Dark Judges.
All hail Dark Grand Judge JudgeDeath! May his justice reign down on all living beings.