Welcome to Trident
We are a large gaming outfit catering to thousands of members who play games with us including Planetside 2, Battlefield, Warframe and Minecraft.
We are currently recruiting new members, if you are interested in joining us then please click Register in the top right corner and then once you have registered, visit the Game Divisions page to join us in one or more games. We welcome players from all walks of life regardless of your attitude, whether you're a casual weekend warrior or every day hardcore hero!
Trident is lead primary by the Trident Council, currently the four members of the Council are our leader, JudgeDeath; JackJack233; Ice247 and Djupfryst. We also have a dedicated Director team who assist the Council on a day-to-day basis. Take a look at the roster page if you want to learn more about who we are!
Latest Announcement:
AGHHHHHHH! Me Hearties. Fancy joining us in the new 40000+ Pirate MMO
Posted 22/12/18 by

Critor

(ARK Division Director)
Discuss this announcement here
Great new MMO just releasing today. Come join us.
Developed by the ARK Extinction software house and based on the same engine. is this GREAT new MMO, single shard 40000+ players.
Take a look. I would like to get an ATLAS Tribe going.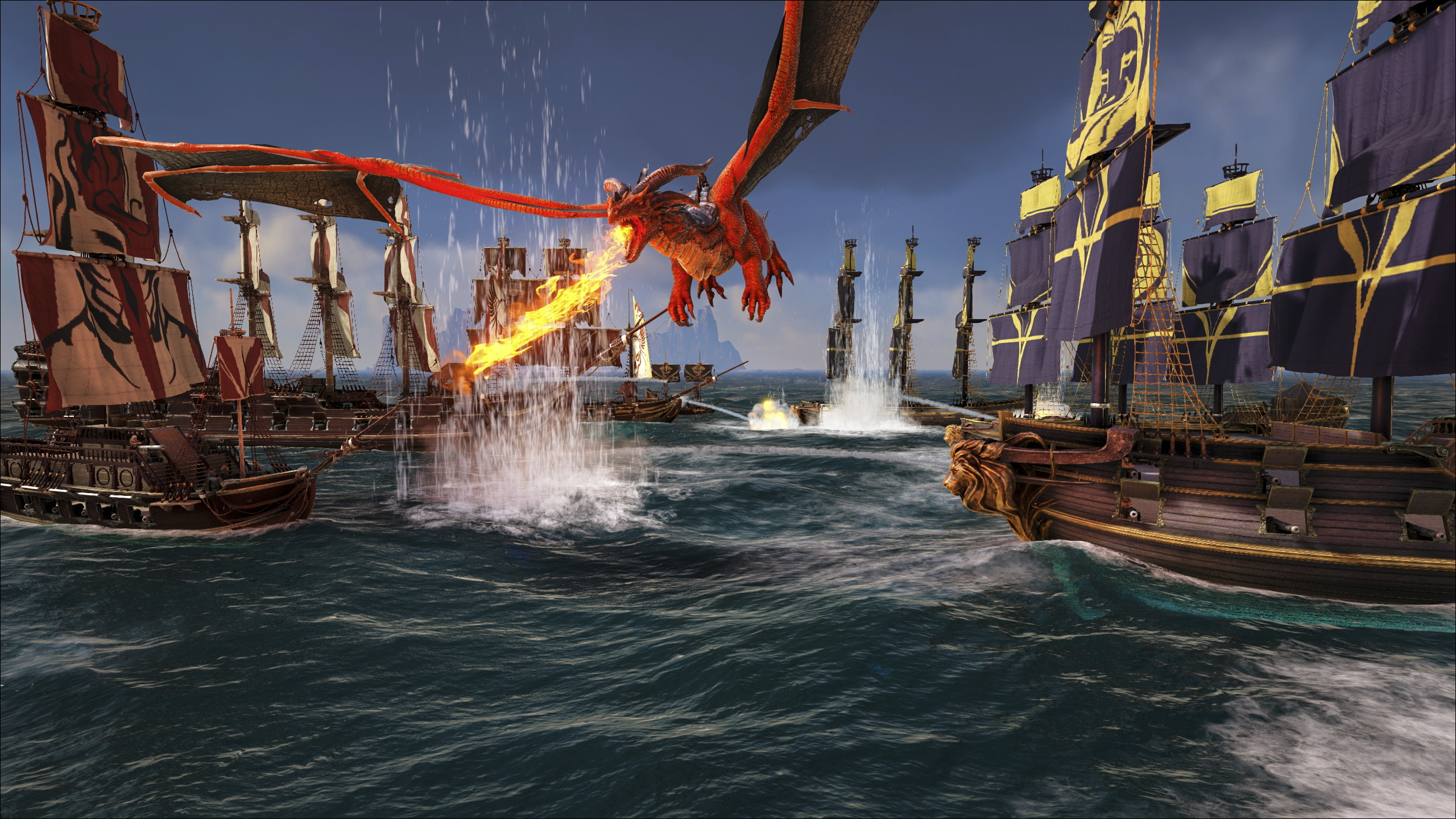 Like to build.
Like PVP
Like Sailing ships
Like to go Arrrrrggg!
Then sign up and join us. ATLAS
Critor