Welcome to Trident
We are a large gaming outfit catering to thousands of members who play games with us including Planetside 2, Battlefield, Warframe and Minecraft.
We are currently recruiting new members, if you are interested in joining us then please click Register in the top right corner and then once you have registered, visit the Game Divisions page to join us in one or more games. We welcome players from all walks of life regardless of your attitude, whether you're a casual weekend warrior or every day hardcore hero!
Trident is lead primary by the Trident Council, currently the four members of the Council are our leader, JudgeDeath; JackJack233; Ice247 and Djupfryst. We also have a dedicated Director team who assist the Council on a day-to-day basis. Take a look at the roster page if you want to learn more about who we are!
Latest Announcement:
About the Planetside Outfit issues
Posted 28/04/19 by

Djupfryst

(Councillor)
Discuss this announcement here
Since I've gotten so many questions about it, and since people are instantly jumping to the worst conclusion (without checking TS or Discord or anything else ;P) for some reason, I'll put this on the front page.


*
*
*
LOOK HERE!!!
*
*
*
*
*
*
Everything is fine again
!!!
*
*
*
​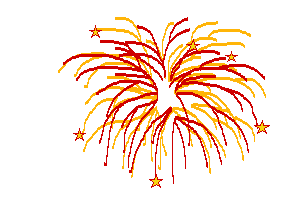 ​
In short, yes, the outfit still exists, and you are still in it. It just isn't showing in-game since the latest patch, and this has happened for everyone. Just wait it out, basically.
We can't use Outfit Chat, so we can't announce things. But yes, we still have squads or platoons running at the
usual times
, if nothing else. Just get on TS at those times, and we're sure to have something running.
This is actually something that used to happen every now and then on patch day, just not for the past few years. Though, to be honest, it never happened to
everyone
before, nor did it last this long, as far as I can remember. But no reason to panic just yet, I don't think. The tag still shows up next to our names in the leaderboard, for example. And we have started seeing some people with the tag in proper, actually. So, can any of you see the outfit page? Do I or JudgeDeath still show up in the list? Are other outfits affected in the same way?
Update:
As expected, it has now been fixed.