Trident Other Games Division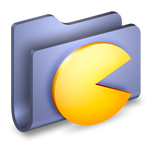 Besides our regular games which have their own divisions, we play many other games that do not (yet) have a big enough following within Trident to warrant their own division. These games are all combined within the Other Games Division.
Some of the games that have their own subforum within this division are the Battlefield Games, Guns of Icarus Online, Firefall and Warhammer 40k Eternal Crusade. This division is however not limited to those games. Any other game, be it on PC, on console or even boardgames, have a place here and you will always find some people who will happily join you.
This division is lead directly by the Council. If you have any questions regarding the division, please contact one of the Council-members.
Stats
Member Count
2586

(Note that in the case that this game does not provide an internal API then this number may be lower than it should)
Join Division
The Trident Other Games division is open to all, if you are interested in joining then simply click Join. Once you have clicked Join you will gain access to the Other Games forums and Teamspeak channels.