Trident Black Desert Online Division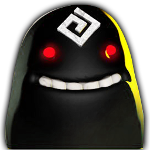 Black Desert Online is a vast open world MMORPG developed by Pearl Abyss. With gorgeous graphics, fully customizable characters, fluid combo-style combat and an in-depth profession line system, this game offers many options to tailor your experience to your liking.
Trident operates an in-game guild named on the Croxus server in the Balenos C2 channel and there are usually at least a few players online at all times. Trident members are encouraged use our Teamspeak server to communicate together whilst playing the game.
There is an excellent website for Black Desert Online at http://www.blackdesertfoundry.com/ which all players are encouraged to use and refer to whilst playing the game. This site provides guides for quests, recipes for cooking/alchemy and much more.
The Trident Black Desert Online Division is managed by its Division Director TheCanarisDR, with oversight from the Council. If for some reason you need to contact Trident leadership then you should send a PM to one of the aforementioned people.
Stats
Member Count
87

(Note that in the case that this game does not provide an internal API then this number may be lower than it should)
Join Division
To join the division, first join the ingame guild. Simply join the ingame Balenos C2 Channel, search for Trident in the general chat and ask for an invite or contact the Division Leader or one of the Officers directly through whispers. Once you have received and accepted an invite type your name into the box below, accept our regulations and click Join. You will then have to be approved by the Division Leader to gain access to our forums.